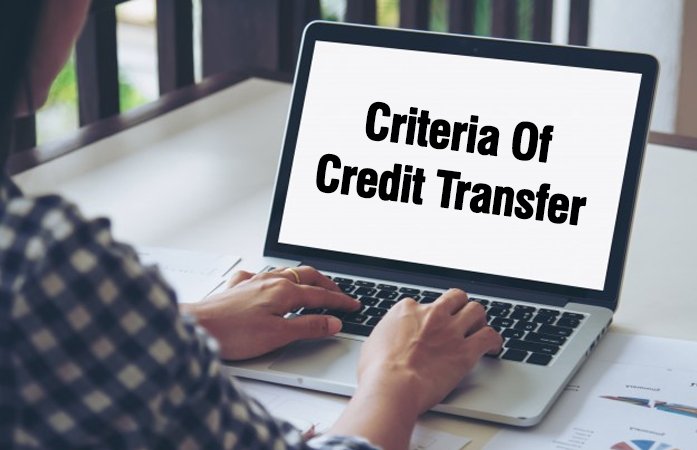 Criteria of credit transfer
University Credit transfer is an option to allow students to continue their education in a new university even if they have discontinued their education during their course period. The credit transfer program works within the regulation of the University Grant Commission. Students can be eligible to transfer colleges or universities only if they complete a minimum half of the course content of their semesters. Students who completed 50% of their B.Tech/BEd course from a UGC recognized university can continue their remaining part of the program in our university by university transfer. However, there are some conditions Indian students should meet to meet credit transfer.

1. One can't have credits of different from your existing degree. That means an engineer student can't have an arts subject with credits for it.

2. No credit transfer for specific subject. Credits in india are considered per semester on the basis of the year in which the student studies. Not on basis of subjects.

3. Students who are not allowed to transfer the credits from private institution to government and similarly students who study in private colleges are not allowed to transfer their credits. You can only transfer credit with specific institution. Also the process is rigid as of yet and not much easy to transfer from university to another.

4. Credit Transfer is not applicable for Lateral entry students and Evening programs

In normal cases for any credit transfer attempt, a formal request from the concerned student with all relevant materials is needed. The student should submit his or her request enclosing the details of all courses attended, their syllabus details, marks/grades obtained and any other
information relevant to the courses. All documents are to be submitted in original or
as self attested. All credit transfers are to be approved by an expert committee constituted by the Dean(Academic) for the purpose. This committee shall have one senior faculty
member from the department concerned and two other academic experts in addition
to the chairman.