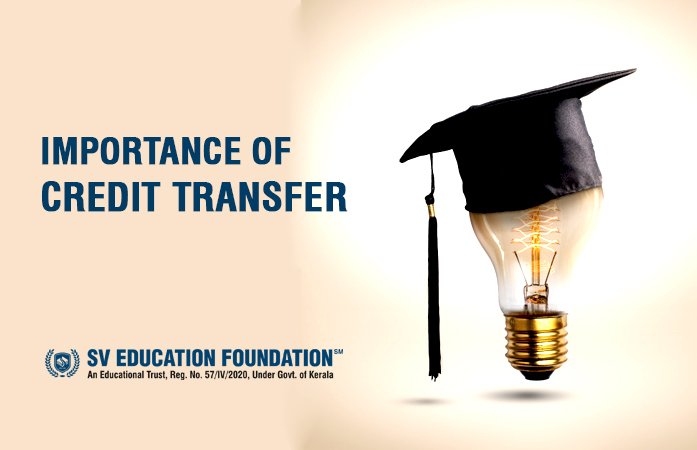 Importance of credit Transfer
There are many reasons for college Transfers to happen. A student can be influenced by several external factors that compels him or her for transferring academic credit. The current article discusses about the importance of transferring academic credits. Changing colleges or universities and transferring academic credits from one university to another one is an option that crosses the minds of several college students. Almost half of the under- graduate students have transferred their course credits every year at least once before finishing their college degree. University transfer is not only deals about shifting colleges, campuses or universities, it also covers other aspects like transfer of course credits, awards and how the credits count (in order to complete the degree requirements.

There are many reasons that motivates students to transfer credits, necessitating questions about how the academic work of a student is assessed and valued. Credit Transfer is practically a voluntary process with transfer occurs for reasons which have no control for the students in some cases, such as school closure or a natural disaster. These reasons may include other aspects such as a shift is required to a college or campus closer to home to just not being comfortable with a school's academics and environment, and the list keeps going on and on. Many students have a misconception that transferring a course or credit transfer is not advisable as it may affect the quality of their academics but it is not true for numerous reasons. it can in fact assist students in the long run.


Transfer credits can transfer attendance across universities. Credit Transfer is the acceptance of prior learning represented in course units or credits applied on the academic transcript of a student. Credit Transfer usually are not counted into the GPA of the universities already attended. Nevertheless, these credits may be recorded to inform the level of performance of the student in the transferred course, as well as other factors such as when and where the student took the course. The credit transfer indeed has wider attributes such as educational experiences, courses, degrees and credentials, depending on the transfer policies of the receiving universities. Some universities may or may not accept such aspects from other universities because of the quality standards. When the university determines whether and how much credit to apply to individual degree plan, only that credit will be there to appear on the official academic transcript of the new university. Transfer of credits formally covers the general course work. Credits provided by entrance examinations, experimental learning credits and external training credits are also treated as attributes of credit transfer. Not all courses count as transfer credit. Global academy provides a proper idea about the receiving policies of several universities across India and our counsellors are well-versed to asses your credit elements and help you find the right course and university for a lateral entry.