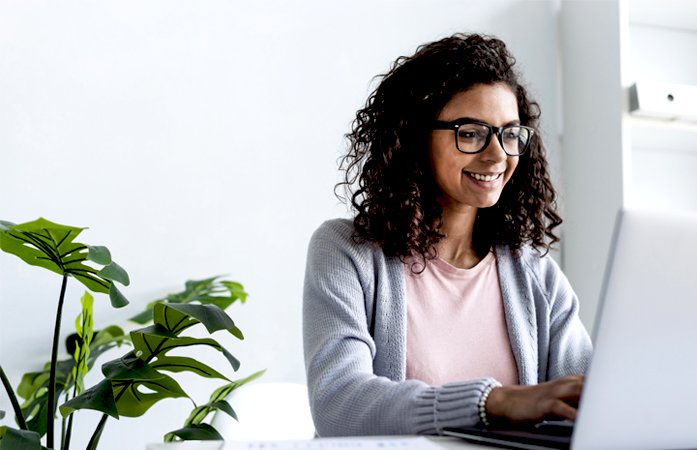 Flexibility of online examination
The modern world is counting on digital platforms for conducting examinations. With the advent of latest technology, candidates are now able to appear for their career-determining tests online. Online examinations are not just viable but quite productive too. There is an option of going through previous years' question papers to refresh and renew your knowledge. Now, because of the introduction of online materials, these question patterns can be browsed and assessed based upon the skill-level of the seeker.

Organizations like IBPS, who conducts examinations for various positions like Bank Clerk, P.O, Bank staff, etc. have embraced the digital platforms for conducting their examinations. More organizations followed suit to conduct vital examinations like SSC, Railways, CPO, and even nationalized banks like SBI.

Online examinations are also quite flexible both for the candidates and exam setters. It is easy to alter the structure of a question paper based on changing requirements. Students from remote areas can appear for these examinations conveniently. It only requires a computer/laptop and an Internet connection. Examiners can set answers along with the questions whereby the results are available instantly after the student completes and submits the exam online. Hence there are no delays in announcing results.

One significant advantage of these online examinations is that thousands of students can take a single exam simultaneously. Students from Kashmir to Kerala can appear the same test at the same time. There is also a possibility to set questions in multiple languages for the benefit of students. Another feature of convenience to applicants is the flexible timing. Some personalized examinations span over a day. The student can take the exam at his time of choice during the day or night, but before the session ends. The results of online examinations are available online for a longer period of time. It helps to conduct any kind of analysis at a later stage.
Online examinations are cost effective. This system curbs the usage of paper. It is environment friendly, resourceful and efficient. Less paperwork means less manual involvement. This also saves time and effort of examiners. Physical infrastructure is restricted to a minimum. Where the conventional paper system requires human involvement in distribution, invigilation and constant monitoring, online system requires less or at times, none of these. There is no need to print large quantities of question papers. Organizations can save the expenses incurred for transportation and logistical coordination to each exam center. The exam centers in a traditional exam system have to be equipped with adequate infrastructure, proper amenities and also people have to be assigned in large numbers in every step.
The aspect of physical storage of question papers and answer sheets is another hassle eradicated by online examination system. Privacy is maintained much better than physical examinations because the questions set online are usually with high-end encryption and cannot be leaked. Only authorized personnel are given the permission to operate the system at any point of time. Malpractices and other erroneous occurrences are restricted or completely wiped out.