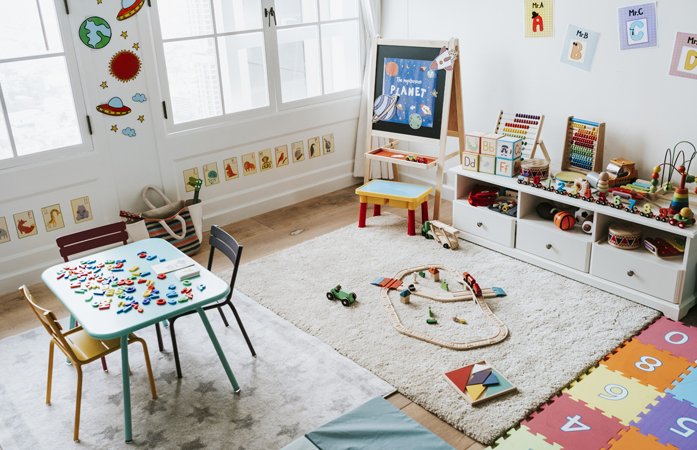 The Montessori Teacher's Role in Creating the Ideal Learning Environment
A Montessori teacher ideally should play the role of someone who plays creator, a creator of an ideal learning environment for the child. One should possess keen observation skills that ultimately allow for the development of the child by reducing the interventions over a period of time. In this perspective the teacher's first objective should be to prepare and organize the learning environment to meet the needs and interests of the children as well as promote independence. The focus must and always be on the children and not on teacher's teaching. Through careful observation and planning, Montessori teachers remain constantly alert to the direction each child is heading and actively works to help them succeed.

By creating a calm and joyful atmosphere, the Montessori teacher is on hand to help and encourage the children in all their efforts, allowing them the freedom to develop self-confidence and inner discipline. As a result, the children learn from their own discoveries and draw their own conclusions.

It is important with younger students at each level, for the teacher to be more active, demonstrating the use of materials and presenting activities based on an assessment of the child's requirements. Children at all levels of Montessori education are actively engaged by the teacher in the learning process which enhances critical thinking skills. The lessons are brief and precise, meant to intrigue the minds of children and encourage curiosity thereby enabling further practice and self-directed study.

Acting as the key dynamic link between the children and the Prepared Environment, Montessori school teachers systematically observe students to interpret their needs and modify the environment constructs to meet the learning needs and interests of the children. This is helpful in presenting clear, interesting and relevant lessons, help modeling desirable behaviour and evaluating each child's individual progress. Montessori teachers respect and protect their students' independence and are supportive and encouraging without the use of rewards or punishments.