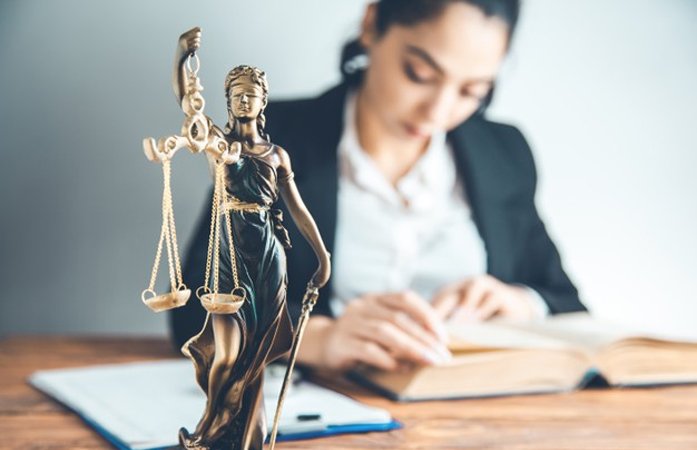 Promising Career opportunities in India after law graduation
LLB is the undergraduate degree pursued by students to enter into a legal profession.
It's a professional program that covers legal principles, legal procedures, ideals of corporate governance and rules and regulations. With the above described scope of the discipline, there are ample career opportunities in India for the students who complete their LLB degree. LLB graduates may have three major areas of the Government such as Legislature, Executive and Judiciary. With the wide range of available options LLB has a wide set of opportunities which cannot be claimed by other career options. This article covers some of the major career options available to LLB graduates. The are as follows.

1. Advocate
In order to practice in the courts as advocates, the aspirants need to qualify the examination conducted by the All India Bar council. Those who pass the test can enroll with All India Bar Council and they can practice in any court across the nation. Usually, advocates begin as Junior assistants with senior advocates from where they gather experience to draft files and study legal documents and cases.

2. Government Services

Law students can also join Government Services on completion of their LLB program. With a self preparation, students can attempt Indian Legal Services and various other posts. The Indian Legal Services exam is held by the Union Public Service Commission. Those qualified would be eligible to join the legal positions in Air Force, Indian Army, and the Navy. They can also appear for exams like IAS/IFS organized by the UPSC (Union Public Service Commission) or State Public Service Commissions. Law graduates also can become Assistant Public Prosecutor or Public Prosecutor.

3. Legal Advisor

After completing LLB, aspirants can become a legal advisor or join law firms, Private Companies, Corporate firms, or Banks. They need to provide advice on various legal matters in the capacity of legal advisors. Their legal expertise are also could be used in NGOs.

Teaching

Students with exceptional academic ability a are good fits to become lecturers in Law Colleges or Universities of the country. If they choose to do LLM, they could go on to complete research in their respective field of study and earn a PhD and can become the professor in Government Universities and Private Universities too.


Private Companies
There is great scope for law graduates to join not only public sector but also private firms. They can choose to become the legal advisor and help the company with legal decisions. In case someone is looking for a well-paid job, they can get an MBA after their LLB.

Writer Of Law Books /Reports /Journalist

If a law graduate is capable of writing and editing law books used by law students or if they are able to write legal reports for various publications or newspapers, the job of a legal writer would fit them well. They can also work with journalists as a guide who guides them all the time.

Legal Analyst

Law graduates can join law firms or corporate firms and can conduct analyses based on the law sphere of the company and its functions. This requires aspirants to own a license in order to practice law. Legal Analysts can also assist in drafting legal documents and assist attorneys. It is a great option in the case of financial law.

Overall, completing an LLB is one of the initial steps to a successful career as there are numerous opportunities for you to pursue a successful career. It is advised to know the options well, and select wisely before taking up a career path.