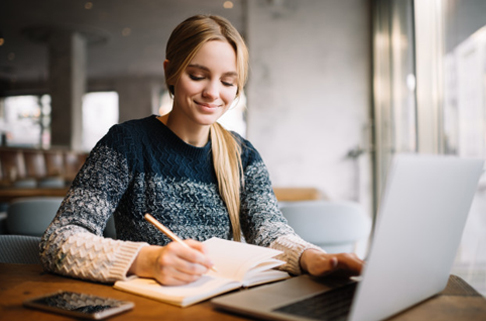 Course Details
University registration will be done by Universal Education Foundation.
The original certificates submitted will be sent directly from the University to the students after the registration for the course with the University.
The study materials for each of the three years will be sent via post. For candidates outside Kerala or India the materials will be sent via post or courier.
Eligibility
Those candidates who have passed Degree or possess an equivalent qualification can directly join the postgraduate degree courses accredited by the Central and State Governments.
Duration
The course has to be completed within two years.
Highlights of the Course
Candidates can pursue the M.A. and M.Com courses under M.G. University Kottayam, via correspondence.
All of these courses UGC accreditation, and are recognized by the Distance Education Council and Ministry of IHRD.
Candidates on successful completion of their respective degree courses can apply for Post Graduation course.
Candidates can use the Post Graduate Degree Course certificate for embassy attestation purposes while applying for jobs in foreign countries.
Examination Schedule
The exam will be conducted in the month of April or May every year.
There will be examination centers in Ernakulam, Kottayam, Idukki and Pathanamthitta.
The exam centers can be selected by the candidate on the basis his or her preference.
Any information regarding the examination will be available with Universal Education Foundation.