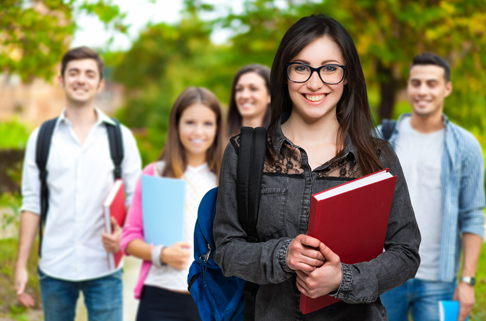 Students can transfer their B.Tech course from their existing university to a new university and it's a legal procedure approved by UGC and central government. The process helps one to apply for a job in the same field or go for higher education. With the credit transfer scheme, students can keep their existing credits and will not lose them. SV Education only provides universities that are both UGC and AICTE approved.


Benefits of Credit Transfer
Complete your education and realize the dream of becoming a graduate or postgraduate
Complete your engineering degree and realize the dream of becoming an engineer
You can obtain eligibility for higher studies through Credit Transfer Scheme
Attestation will be possible for all GCC countries and european countries, except Saudi Arabia
Eligible for migration
B.Tech (Credit Transfer) by NEFTU has equivalency of Kannur University, so they can apply for Kerala PSC jobs
Can apply for selective UPSC, SSC and bank test in credit transfer scheme
Admission Process
We help students' complete professional technical degrees like B. Tech/BE by Credit Transfer system. Students who are pursuing B. Tech/ BE can continue their studies in a different university if need arises. As a student of any recognized university or college, you can apply for a transfer of credits from your current university to a new university even if you have failed or discontinued the course.
We help students to check their eligibility for university transfer, admission confirmation, application works and affidavit submission.
Students are required to assignments, attend practicals and exams and do projects at the University on prescribed time. University will provide guidance and assistance in the course work. The main exams will be in the month of June. Supplementary exams will be conducted in the month of December.
Things to Remember
Lateral Entry is allowed only for the courses which are stated as Lateral Entry courses by the concerned universities.
Students must have 50% of the credit of the course in the first university. The 1st, 2nd, 3rd and 4th semester mark lists are mandatory.
Students should pay full course fees.
Students must complete assignments, attend practicals and exams and do projects at theUniversity on prescribed time.
Students who choose B.Tech credit transfer can connue only on the same stream/specialization
Students who belong to the following branches can opt for credit transfer program under SV Education
Automobile Engineering
Mechanical Engineering
Civil Engineering
Computer Science and Engineering
Mining Engineering
Electrical Engineering
Electrical & Electronics Engineering
Instrumentation Engineering
Electronics & Communication Engineering