Montessori Teachers Training Course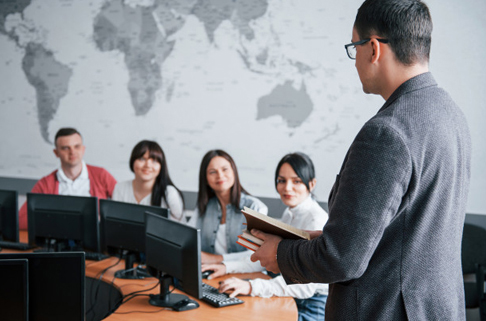 Course Details
The Montessori Teachers Training Course is a one year course.
There are three types: Regular, Part Time and Distance Education courses.
Employed candidates can join for the part time course.
The classes for the Part Time course are on Saturdays as well as other holidays from 10 am to 4 pm.
Those candidates who cannot attend the course in regular or part time batches can opt for Distance Education Scheme.
We provide study materials as two parts through post after course registration in case of distant education students.
There will be two contact classes for 10 days at the Universal Education Foundation for Distance Education scheme candidates.
There will be two contact classes in August and September. The August classes are regarding the theory and September classes regarding Montessori practical and record works.
Contact classes are compulsory.
The students must wear uniform, either rose color sari or churidar
The exam can be written in English.
The candidates can have their teaching practice, theory and practical exams in their own respective native districts.
Practical examinations will be in October and the course certificate will be issued in May.
The course certificate and mark list will be send via post after the main exam.
Eligibility
Age Limit: There is no maximum age limit.
Candidates must have a valid Plus Two certificate or equivalent qualification.
Highlights of the Course
All of Universal Education Foundation's Montessori education programs are offered through distance education schemes for the convenience of the candidates.
Universal Education Foundation offers the most cost-effective Montessori teacher training programs in the world.
All of our programs include high-quality, full-color curriculum resources.
There are two batches: April – May Examination batch and October – November Examination batch.
Candidates who have successfully completed these courses are eligible to seek job opportunities in educational institutions inside and outside Kerala.
The candidates who pass this course are eligible to teach in English medium schools at the lower primary and upper primary levels.
Those candidates who successfully complete the course can register with the Government Employment Exchanges.
These candidates are also eligible to start day care centers, play schools and kindergartens of their own.